The ESAA photo contest has returned.  Do you work for an ESAA Member company?  If so, they you are eligible to enter the 2022 ESAA Photo Contest.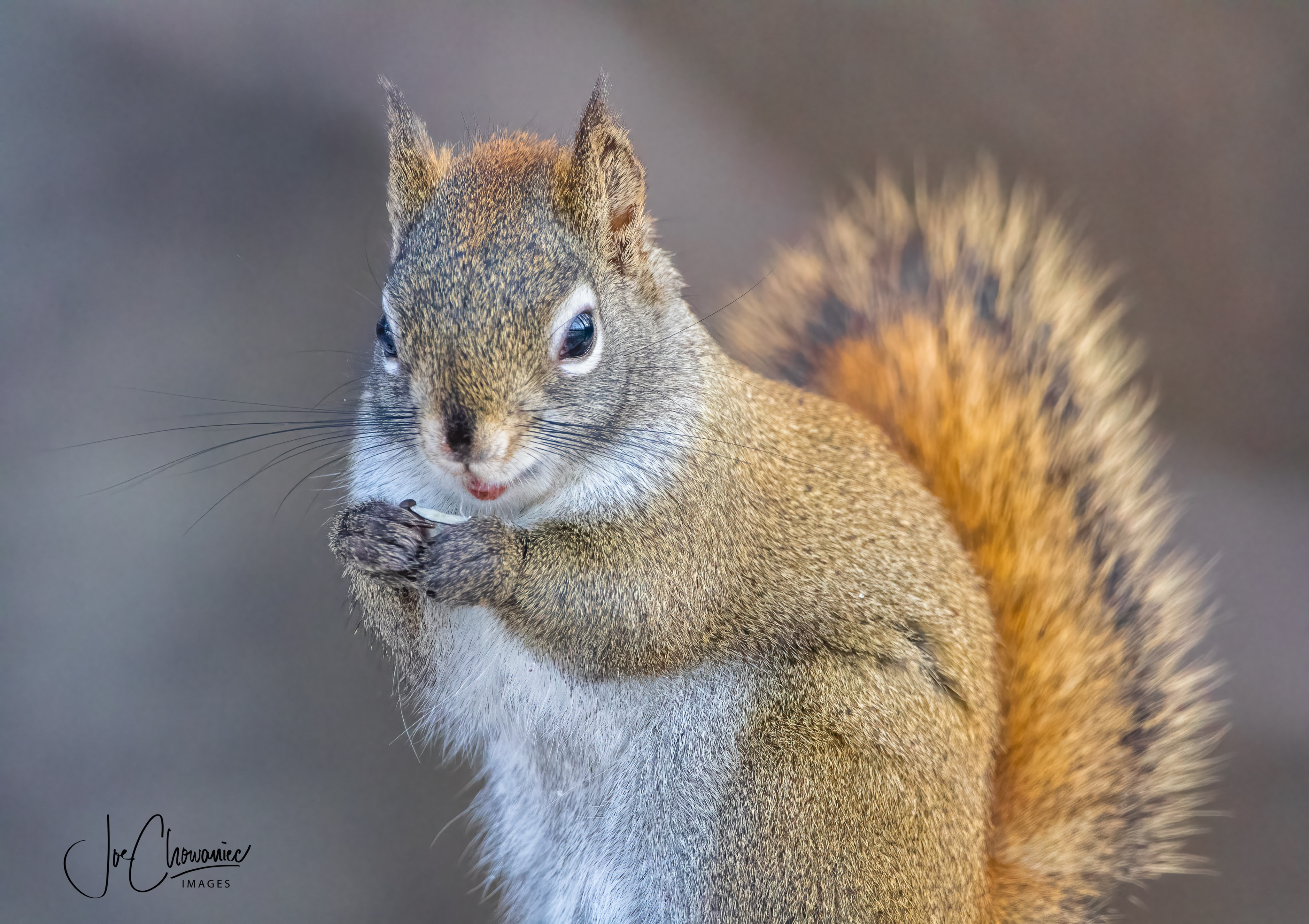 The theme for 2022 is 'Canadian Wildlife.'  No matter how big or small all of Canada's wildlife is simply amazing.  Just remember to give wildlife space, don't stress animals and don't submit photos of any nesting wildlife.  Full details below.  Submission deadline – August 5th, 2022.
Prizes:
1st Place – $250 Posterjack Gift Certificate
2nd Place – $100 Posterjack Gift Certificate
The top 12 photos will be included in the first annual ESAA calendar.
Full contest details, rules, submission upload link and more can be found at: https://esaa.org/membership/esaa-photo-contest/
Get out and enjoy nature!
AER: Invitation for Feedback on Revisions to Draft Directive 077
We are seeking feedback on updates to Directive 077: Pipelines – Requirements and Reference Tools. The draft directive is available on our website at Directives listed under the Draft/Open for Comment tab.
Following are the main proposed changes to the directive:
inclusion of comprehensive requirements for the use of temporary surface pipelines
revision of sections on the use of gaseous and non-fresh water as test mediums for pressure testing
deletion of redundant content or content no longer relevant
revised references to CSA standard Z662-19: Oil and gas pipeline systems
revised figures and interpretation of jurisdictional boundaries for piping
new section on the commingling of oil effluent and gas production streams
updates to figures, tables, and forms
The proposed changes provide greater clarity, improved alignment with CSA standards, greater ability to use temporary surface pipelines, and cost savings.
To provide feedback, complete the public comment form on our website. Comments in other formats can be emailed to D077Update2022@aer.ca or mailed to Alberta Energy Regulator, Suite 1000, 250 – 5 Street SW, Calgary, Alberta T2P 0R4. Feedback will be accepted until September 9, 2022.
All feedback received will be reviewed and may be used in finalizing the directive. The comments provided through this consultation will form part of the public record and may be attributed to the specific individual who provided them. Personal information provided with comments will be collected, used, and disclosed in accordance with the Freedom of Information and Protection of Privacy Act. We may use the personal contact information you provide for follow-up communication related to your feedback.
If you have any questions, contact our Customer Contact Centre by phone at 1-855-297-8311 or by email at inquiries@aer.ca.
Agreement struck to improve protection of waterways along pipeline route
The Environmental Assessment Office (EAO) and Coastal GasLink Pipeline Ltd. (CGL) have entered into a compliance agreement that requires CGL to follow more proactive measures to control erosion and sedimentation for all new construction along the CGL pipeline route.
The EAO and CGL have jointly recognized the need for this agreement as a positive additional step to address ongoing non-compliance with erosion and sediment-control requirements. The measures outlined in the agreement are intended to protect sensitive wetlands and watercourses from sedimentation caused by erosion, which can negatively impact fish, fish habitat, wildlife and other important values.
Under the agreement, CGL will be required to enhance staff training and provide stronger and more qualified leadership on site to oversee construction activities. They must also develop comprehensive, detailed erosion and sediment management plans for all new construction, prioritizing erosion prevention over sediment control. The plans must be reviewed by an independent erosion and sediment-control expert and approved by the EAO before any new ground can be broken. On-site inspections by an independent expert, as well as ongoing maintenance to prevent erosion and control sediment, will also continue in all areas of the project.
Failure to comply with the agreement can result in escalating enforcement action, up to and including stop-work orders by the minister of Environment and Climate Change Strategy.
This is the first compliance agreement entered into under Section 55 of the 2018 Environmental Assessment Act. The act provides for enhanced measures to monitor and enforce compliance with the specific conditions required by the EAO for each environmental assessment certificate.
The agreement applies to approximately 100 kilometres of the 670-kilometre pipeline where ground has yet to be broken. Existing requirements under the environmental assessment certificate for erosion and sediment control continue to apply to all activity along the pipeline route.
Inspections of sites under construction conducted in spring 2022 identified a number of issues of non-compliance with erosion and sediment-control requirements that still must be addressed by CGL. The EAO is considering further financial penalties based on these previously identified issues.
The EAO continues to monitor construction of the pipeline project to ensure potential impacts to the environment and wildlife are mitigated. EAO compliance and enforcement officers, as well as independent erosion and sediment-control auditors, will conduct ongoing inspections of construction activities. More than 50 inspections have been carried out since construction on the project began in 2018.
The CGL pipeline will connect natural gas facilities west of Dawson Creek to the LNG Canada export facility near Kitimat, which is also under construction.
When a project goes through the environmental assessment process and receives an environmental assessment certificate, the certificate contains legally binding requirements that must be followed for the life of the project. The requirements help mitigate potential negative environmental, social, cultural, health and economic impacts of a project. Ongoing compliance oversight, including inspections and, where required, enforcement action, ensure projects are designed, built, operated and decommissioned or reclaimed in compliance with these requirements.
Learn More:
For more information about the Coastal GasLink Pipeline project, search for "Coastal GasLink" on this website: https://projects.eao.gov.bc.ca/projects-list 
For more information about the environmental assessment process, visit: www.gov.bc.ca/eao
Diesel spill at Northwest Territories diamond mine results in $350,000 fine
July 25, 2022 – Yellowknife, Northwest Territories
The Government of Canada is committed to protecting the health and safety of Canadians and our environment. The Government enforces laws that protect Canada's air, water, and natural environment and we take this responsibility very seriously.
On July 25, 2022, De Beers Canada, Inc. was sentenced to pay $350,000, in Yellowknife Territorial Court, Northwest Territories, after pleading guilty to one offence under the Canadian Environmental Protection Act, 1999 (CEPA), in violation of the Storage Tank Systems for Petroleum Products and Allied Petroleum Products Regulations, subsection 2.1(1). The fine will be directed to the Government of Canada's Environmental Damages Fund to support projects that benefit the natural environment.
In December 2017, Environment and Climate Change Canada (ECCC) enforcement officers responded to a report of a diesel spill at the Snap Lake Mine. The diamond mine, now non-operational, is located on the Canadian tundra just south of the Arctic Circle, about 220  kilometres northeast of Yellowknife. An investigation by ECCC revealed that up to 1125 litres of diesel spilled during a fuel transfer between two above ground storage tanks.
As a result of this conviction, the company's name will be added to the Environmental Offenders Registry. The Registry contains information on convictions of corporations registered for offences committed under certain federal environmental laws.
Environment and Climate Change Canada has created a free subscription service to help Canadians stay current with what the Government of Canada is doing to protect our natural environment
Quick facts
The purpose of the Storage Tank Systems for Petroleum Products and Allied Petroleum Products Regulations is to protect Canada's environment and the health of Canadians by reducing the risk of contaminating soil and groundwater from spills and leaks from storage tank systems for petroleum products and allied petroleum products.

In this case, by spilling diesel from above ground storage tanks, De Beers Canada, Inc. contravened subsection 2.1(1) of the Storage Tank Systems for Petroleum Products and Allied Petroleum Products Regulations. The Regulation states that a person must not release — or permit or cause any release of — a petroleum product or allied petroleum product, in liquid form in the environment, from a storage tank system.

In 2014, the Canadian Council of Ministers of the Environment, through its national task force on storage tanks, published an Environmental Code of Practice for Aboveground and Underground Storage Tank Systems Containing Petroleum and Allied Petroleum Products.  Its primary purpose is to promote environmentally sound management of petroleum and allied petroleum product storage tank systems by applying uniform performance standards throughout Canada.

Created in 1995, the Government of Canada's Environmental Damages Fund helps to ensure that good follows environmental harm by using fines from environmental violations to support projects that restore the environment and conserve wildlife and habitats. The Fund receives and redirects the money from court penalties and settlements, usually investing in areas where the environmental damage occurred.
Government of Canada designates Big Glace Bay Lake as the newest National Wildlife Area
July 21, 2022 – Sydney, Nova Scotia
Biodiversity loss is threatening the foundations of our economy, food security, health, and quality of life. Canada's network of protected areas plays a vital role in conserving and restoring healthy, resilient ecosystems, which helps halt and reverse biodiversity loss, and contributes to the recovery of species at risk. That is why the Government of Canada is taking action to restore and protect natural areas in Nova Scotia.
Today, the Honourable Steven Guilbeault, Minister of Environment and Climate Change, announced that the Government of Canada has designated Big Glace Bay Lake as Canada's newest National Wildlife Area.
The newly designated National Wildlife Area (NWA) in Cape Breton, Nova Scotia, comprises 392 hectares of estuary and marsh waters enclosed by a barrier beach. The site also includes mixed woodland, shallow coastal water, and eelgrass flats and encompasses the Big Glace Bay Lake Migratory Bird Sanctuary (MBS) plus an additional 14 hectares.
The NWA designation will help conserve the landscape to protect species at risk, including the Piping Plover, American Black Duck, Canada Goose, Common Goldeneye, and Bufflehead. The NWA designation will also support the management of wildlife conservation, research, and interpretation.
The Government of Canada will continue to expand its protected areas network, address the twin crises of climate change and biodiversity loss, and meet its commitments to conserve 25 percent of lands and inland waters in Canada by 2025, and work toward 30 percent of each by 2030.

---
New ESAA Members
ESAA welcomes the following new members.  If you are not a member of ESAA you can join now via: https://esaa.org/join-esaa/
---
PETRONAS Energy Canada Ltd.
1600, 215 2st SW
Calgary, AB T2P 1M4
Web:  https://www.petronascanada.com/
Carl Lammens, Team Lead, Asset Retirement & Remediation
clammens@petronascanada.com
Profile:
Among the largest natural gas resource owners in the country, PETRONAS Canada is well-positioned to provide global markets with clean and responsibly-developed Canadian energy while supporting local jobs, working with Indigenous communities and protecting the environment. We continue to be a leader in natural gas development and a progressive energy and solutions partner for a sustainable future.
Full Member:
Alta Tech Environmental Services Inc.

PO Box 1138
Whitecourt, AB T7S 1P1
Phone: (403) 689-0127
Web: https://www.altatechenv.com/
Troy Nicholl, President
troy@altatechenv.com

Profile:
Since 2004, Alta Tech Environmental Services Inc. has been actively managing and delivering client-focused environmental solutions across North America. With offices strategically positioned around mature assets and areas of new development providing "doorstep" access to regional clients and operations, Alta Tech has been supporting the energy and commercial sector for over 15 years and continues to work on advanced approaches involving in-situ remediation, site closure, and groundwater treatment.
Full Member:

Copperstone Technologies Ltd
11417 163 street NW
Edmonton, AB T5M 3Y3
Phone: (877) 443-5253
Web: https://copperstonetech.com/
Craig Milne, CEO
cmilne@copperstonetech.com
Profile:
Copperstone Technologies helps industrial clients manage liabilities and safety costs associated with hazardous sites, particularly water and wastewater facilities. We do this by building field robots that can access hazardous environments in a way never before possible. Our HELIX robots bring sensors or sampling payloads to site, keeping people out of harm's way, reducing costs and improving efficiencies for our clients. Our primary industries involve mining, municipal water, agricultural and industrial facilities. Copperstone Technologies is a leading robotics engineering company that designs and manufactures Canadian made cleantech robots. What sets us apart? Our technical professionals excel at problem solving and applying their cutting edge technology to your unique challenges and presenting solutions that work for you.
Full Member:

Cross Country Canada

361 Saskatchewan Avenue
Spruce Grove, AB T7X 3A7
Phone: (780) 278-9779
Web:  https://www.crosscountrycanada.ca/
Shelley Holte, Sales and Marketing Manager
sholte@cccsr.ca
Profile:
From maintenance and civil works to turnarounds and consumable products and equipment for every face of your operations. Our vast array of products and inventory allow for streamlined support by reducing the need for multiple vendors – thus creating a more efficient and cost-effective relationship. The diverse inventory can provide everything from construction to maintenance and safety supplies. The Team at Cross Country Canada has extensive knowledge and experience in most sectors and can provide both conventional and alternative application solutions.
---
 Upcoming Events
---
Early Bird Registration
ESAA is pleased to announce that early bird registration is open for the 21st edition of RemTech.   RemTech 2022 will feature an out door tailgate party to start the conference, 55 exhibits, technical talks, networking opportunities and three great keynotes, featuring: 
Mark Hineline, Author of Ground Truth:
A Guide to Tracking Climate Change at Home
Dr. Dave Williams, Former Canadian Shuttle Astronaut, ER Doctor and 
Aquanaut
Peter Mansbridge, Former Chief Correspondent for CBC News and Anchor of The National
Full conference details can be found at: https://esaa.org/remtech/
Registration:  Early bird registration is now open and available until August 20th- visit: https://esaa.org/remtech/register/ to register early and save.
DCC Edmonton Charity Golf Tournament – September 2nd, 2022
We would like to formally invite you to our annual DCC Edmonton Charity Golf Tournament! Please see the details below and registration can be completed by clicking on the picture invite below. Please ensure to register each individual separately to track dietary restrictions.
Join us for the Biggest Cleantech Conference in Manitoba!

MEIA Emerging Issues Cleantech Conference: Pathways to Net-Zero

Wednesday, November 30, 2022 | 8:30 AM – 4:30 Pm
RBC Convention Centre, 375 York Ave, Winnipeg, MB
Join the 600 business leaders, sustainability experts, academia, government, First Nation communities and SMEs in the largest cleantech event in Manitoba on Nov 30, 2022. Explore new technologies, share sustainability innovation and learn solutions to thrive in the new green economy. Highlights will include:
Opening Blessing, Chief Heidi Cook, Misipawistik Cree Nation
Morning Keynote, Dr. David Suzuki
Afternoon Keynote, Jane McDonald, Executive VP, International Institute of Sustainable Development
Master of Ceremonies, Steve Patterson, CBC's The Debaters
BAM Green Dragon's Lair Pitch Competition
600 attendees, 6 Breakout Sessions, 40 Booth Tradeshow
Funding Opportunities Hub
Student Chapter Mentorship
Networking reception with entertainment from trio from local band Indian City
Cleantech is any process, product, or service that reduces negative environmental impacts through significant energy efficiency improvements, the sustainable use of resources, or environmental protection activities.
---
ESAA Job Board
Check out the new improved ESAA Job Board.  Members can post ads for free.
---
Current Listings:
Intermediate Environmental Scientist –
Environmental Scientist/Engineer/Technologist –  Advisian
Environmental Inspector Consultant – Summit Earth
Communications Specialist – Project Forest
Intermediate Environmental Specialist –
Junior Environmental Specialist –
Field Coordinator –
Science and Technology Manager –
Intermediate/Senior Environmental Specialist –
Environmental Analyst –
Environmental Analyst –
Director of Operations –
Environmental Permitting Officer –
ENVIRONMENTAL SCIENTIST OR TECHNOLOGIST –
Fugitive Emissions/MSAPR Specialist –