Voting is open for the 2022 ESAA Photo Contest
Over 50 entries were received for the 2022 Photo Contest.  Thank You!
Now is your turn to help us pick the winner.  We have narrowed down the photos to the top 15. 
Visit, https://forms.gle/yjMwbRD3uzP3pu3j9, to vote on all of the photos.  (The link is for a Google form that might be blocked by some IT systems – try from your phone or other system.)
The winning photos will receive the follow:
1st Place – $250 Posterjack Gift Certificate and the cover spot for the first annual ESAA Calendar

2nd Place – $100 Posterjack Gift Certificate

The top 13 photos will be included in the first annual ESAA calendar.

Vote Now: https://forms.gle/yjMwbRD3uzP3pu3j9
Thank you!
Alberta: Charges laid under the Water Act
Alberta Environment and Parks has laid charges against Aqua Properties Ltd. (Aqua) and Robert Rettie for contraventions of the Water Act.
Aqua is alleged to have contravened multiple terms and conditions of its licence. Both Aqua (the corporation) and Robert Rettie (the individual) are alleged to have provided false or misleading information to Alberta Environment and Parks.
The corporation is facing nine charges:
seven charges for contravening term(s) or condition(s) of a licence – Section 142(1)(e) of the Water Act
one charge for providing false or misleading information – Section 142(1)(a) of the Water Act
one charge for failing to provide information, data, or records as required – Section 142(1)(b) of the Water Act
The individual is facing one charge:
providing false or misleading information – Section 142(1)(a) of the Water Act
Offences under these sections of the Water Act are subject to a fine of up to $50,000 for individuals or up to $500,000 for a corporation.
The first court date is scheduled for September 19, 2022.
Alberta's regulatory framework for geothermal resource development is complete
CALGARY, AB, August 15, 2022 –The regulatory framework for geothermal resource development in Alberta is complete with the publication of the Geothermal Resource Development Rules by the Alberta Queen's Printer and the Alberta Energy Regulator's release of Directive 089: Geothermal Resource Development.
On December 8, 2021, the Government of Alberta proclaimed the Geothermal Resource Development Act (GRDA). Under the act, the AER has the authority to regulate the safe, efficient, and responsible development of Alberta's deep geothermal resources. As the regulator for geothermal development in Alberta, the AER implements government policy, rules, and regulations associated with the GRDA.
As of August 15, 2022, the rules and Directive 089 set out the requirements that industry must follow throughout the entire life cycle of a geothermal development when developing geothermal resources below the base of groundwater protection.
"The robust regulatory framework we've drafted ensures we can address development requirements specific to geothermal energy," says David Helmer, senior advisor, Regulator Enhancement. "Having leveraged our experience and expertise in energy regulation, we are confident the rules and directive ensure responsible geothermal energy development in Alberta."
The AER has issued Bulletin 2022-25 with specific information regarding the changes to its regulatory instruments. More information regarding Geothermal Resource Development Rules and Directive 089: Geothermal Resource Development is available on AER.ca
Supplemental Guidance on Site-Specific Risk Assessments in Alberta
Alberta Environment and Parks has released the Supplemental Guidance on Site-Specific Risk Assessments in Alberta, which may be found at https://open.alberta.ca/publications/supplemental-guidance-on-site-specific-risk-assessments-in-alberta. Site-specific risk assessment (SSRA) is offered as an option under Alberta's Contaminated Sites Policy Framework. This document provides information on Alberta's expectations with respect to the Tier 2 site-specific risk assessment option, recommended guidance documents that are accepted in Alberta, and an outline for information required in reports submitted to the Government of Alberta. This guidance will help responsible parties better understand the regulatory requirements for site closure under the Tier 2 site-specific risk assessment option.
Guide to Excluding the Domestic Use Aquifer Based on Municipal Bylaws
Alberta Environment and parks has released the Guide to Excluding the Domestic Use Aquifer Based on Municipal Bylaws, which may be found at https://open.alberta.ca/publications/guide-to-excluding-the-domestic-use-aquifer-based-on-municipal-bylaws. This guide is in support of the Alberta Tier 2 Soil and Groundwater Remediation Guidelines and specifically addresses pathway exclusion for the Domestic Use Aquifer within municipal boundaries. Under this guideline, it is now permitted to exclude the DUA pathway if there is a municipal bylaw in place that prevents access to groundwater to install drinking water wells and the person has fulfilled the requirements to demonstrate adequate protection, as outlined in the Guideline. This Guide outlines how a responsible party may exclude the DUA pathway based on municipal bylaw. It is intended to help responsible parties ensure they are submitting sufficient information for the regulator to review and approve their applications.
Canada: Seeking Input on the proposed Recovery Strategy for the Bobolink in Canada
Environment and Climate Change Canada is developing a Recovery Strategy for the Bobolink in Canada, which is listed as Threatened under the federal Species at Risk Act. The Bobolink is a medium sized songbird that breeds in native grasslands and open farmlands including hayfields, pastures and idle cropland. Please see the attached Summary for more information.
For all Threatened and Endangered species, Environment and Climate Change Canada must develop a Recovery Strategy that provides information on the species and its habitat, establishes population and distribution objectives, identifies threats, recommends broad strategies to address those threats, and provides a schedule of studies to fill knowledge gaps.   If enough information is available, a Recovery Strategy also identifies critical habitat: the habitat needed for the survival, or recovery of a species.   The proposed Recovery Strategy for the Bobolink includes the identification of proposed critical habitat in southeastern Saskatchewan and southern Manitoba.  
The proposed Recovery Strategy for Bobolink was posted on the Species at Risk Public Registry on August 9, 2022 for a 60-day public comment period that ends on October 8, 2022.  Following this, we will consider all comments received and work to finalize the document.
We invite your review of the content of proposed Recovery Strategy for Bobolink in Canada during this 60-day period. Your support will help to make this recovery document a success. 
  You may view and/or download the entire proposed Recovery Strategy, (which includes the critical habitat maps from other parts of Canada) on line here: https://species-registry.canada.ca/index-en.html#/documents/1399
If you have comments on the content of the proposed Recovery Strategy, you may submit them by:
        Email to:      RecoveryPlanning-Planificationduretablissement@ec.gc.ca
                   Or Mail to:         Recovery Planning
Environment and Climate Change Canada
15th Floor, Place Vincent Massey
351 St.Joseph blvd.
Gatineau, QC    K1A 0H3
       Or call 1-800-668-6767 (toll-free).   In your message, please state your name, email address, telephone number, and province so we can direct your inquiry to the correct regional staff.
Thank you for taking the time to consider this information.  To learn more about species at risk in Canada and what is being done to recover them, please visit the Species at Risk Public Registry (www.sararegistry.gc.ca).
PFAS: Possible breakthrough to destroy harmful 'forever chemicals'
(Source: BBC News) Chemists have identified how to destroy "forever chemicals" in a low-cost way for the first time, new research says.
Scientists have linked exposure to the substances, known as PFAS, at certain levels to serious health risks, including cancer and birth defects.
Their resistance to water, oil and stains make them highly useful. PFAS are used in hundreds of everyday objects from frying pans to make-up.
But it is these properties that make them so difficult to destroy.
PFAS stands for poly- and perfluoroalkyl substances. There are around 4,500 of these fluorine-based compounds and they are found in almost every dwelling on Earth in products including food packaging, non-stick cookware, rain gear, adhesives, paper and paints.
They have been identified in low levels in rainwater globally – but if they infiltrate water or soil in high level, they can become a serious concern.
"There is an association between exposure and adverse outcomes in every major organ system in the human body," Elsie Sunderland, professor of environmental chemistry at Harvard University, tells BBC News.
Existing methods to destroy PFAS, such as incineration, have not been very successful – they require extremely high temperatures which is expensive.
New research, from scientists at Northwestern University, US claims to have done the "seemingly impossible" and destroyed PFAS using low temperature and cheap products.
This could be very useful in helping communities suffering from high-level contamination, according to Prof Sunderland, who is not part of the research team.
The reason PFAS have historically been so difficult to destroy is because they contain many carbon and fluorine bonds – the strongest bonds in organic chemistry.
But it is these bonds which means they can repel liquids – known as omniphobic – and makes them very useful for the pharmaceutical and food industries.
The research team, led by Brittany Trang, identified a new mechanism to break down the PFAS by using a common chemical called sodium hydroxide – which is used to make household products like soap or painkillers.
They targeted a group of weaker charged oxygen atoms which sit at the end of the long tail of carbon-fluorine bonds.
The process effectively "decapitated the head group from the tail" and the PFAS began to fall apart, leaving only harmless products.
Ms Trang says the results are "exciting because of how simple — yet unrecognized — our solution is".
"This could be a breakthrough if it is low cost," chemicals policy lead and fellow of the Royal Society of Chemistry, Camilla Alexander-White, tells BBC News.
The team of scientists hope that with further research PFAS could be filtered from drinking water and this new method applied to destroy the contaminants.
However, treatment of high concentrations of PFAS is only one part of the solution.
With PFAS remaining in production it can continue to build up at low levels in fish and other wildlife as it cannot be broken down naturally very easily.
Dr Alexander-White says that PFAS should only be used in products and processes that are vital for society and for which there is no alternative.
William Dichtel, one of the co-authors and professor of chemistry at Northwestern remains hopeful: "There are other classes that don't have the same Achilles' heel, but each one will have its own weakness."

---
New ESAA Members
ESAA welcomes the following new members.  If you are not a member of ESAA you can join now via: https://esaa.org/join-esaa/
---
Environment and Climate Change Canada

9250 – 49th Street NW
Edmonton, AB  T6B 1K5
https://www.canada.ca/en/environment-climate-change.html

Profile:
Environment and Climate Change Canada informs Canadians about protecting and conserving our natural heritage, and ensuring a clean, safe and sustainable environment for present and future generations.
Full Members:
Alpha Green Milling Co.

Box 568
Norquay, SK  S0A 2V0
Phone: 306.594.2362
Josie Short, Marketing and Research
josie.short@alphagreenmilling.ca

Profile:
Alpha Green Milling Co. is a new division of Western Alfalfa Milling Co. Our mill has been operational since 2000. Within five years, we began growing and processing Certified Organic products. We are proud of our natural lands; no commercial fertilizers, pesticides, or herbicides are used on our alfalfa fields.
Alpha Green Milling Co. is located in the middle of North America in the beautiful rolling plains of the Canadian prairies. Alpha Green Milling Co. is a national leader in the production and processing of alfalfa pellets as a slow-release fertilizer and soil amendment. Our alfalfa is grown and processed near Norquay, SK before it is shipped across North America. 
We produce, sell, and distribute over 20,000 metric tonnes of alfalfa products each year to our valued customers across Canada and the world. We farm thousands of acres near Norquay, Saskatchewan. Our dedicated field team harvests these crops each summer and fall to bring in the alfalfa for processing.
Our alfalfa fertilizer blends are made from 100% pure alfalfa forage brought in from the field and quality organic rock phosphate and sulfate of potash, processed into pellet form using only heat and steam to ensure nothing but sound nutrition goes into your soil. Alpha Green Milling Co. Nutrient fertilizer line complies with the Canadian certified organic crop production standards and is certified through EcoCert Canada as approved inputs for organic agriculture. This organic stewardship means our product is environmentally sustainable at every level; from initial planting to growing on the field, harvesting, and production, and finally with you, the consumer, and application. 
Geosyntec Consultants

1243 Islington Ave, Suite 1201
Toronto Ontario M8X 1Y9
Phone: 416-637-0784
Meggen Janes, Principal
mjanes@geosyntec.com
Geosyntec is a consulting and engineering firm that works with private and public sector clients to address new ventures and complex problems involving our environment, natural resources, and civil infrastructure.
With a combined staff exceeding 1,800 engineers, scientists, and related technical and project support personnel, we serve our clients from more than 90 offices in the United States, Canada, the United Kingdom, Ireland, Sweden, Spain, the United Arab Emirates, and Australia.
Mersino Environmental Trenching
10162 E Coldwater Road
Davison, Michigan  48423

 

Mikal Krummel, Marketing Manager
mikal.krummel@mersino.com

Profile:

Founded in 1988 by Rod Mersino, coming from an extensive background in specialized drilling and construction site dewatering, Mersino Inc. has evolved into a multi-faceted corporation able to engineer and deploy a full-service approach to groundwater control and pumping solutions. Mersino considers its people, the Mersino Team, as our most valuable asset and strives to maintain a culture that inspires dedication to customer service. Whether a planned project or an emergency response, Mersino, available globally, is positioned to meet client challenges with expertise, equipment, and service anytime, anywhere. Mersino's array of services is reflected in its slogan, "The Only Full-Service Solution." 866-MERSINO.

 
Remote Helicopters

#5 27018 SH 633
 Sturgeon County,  AB   T8T 0E3
https://www.remotehelicopters.com/
Meghann Tanner, Aviation Logistics & Safety Lead 
meghann.tanner@remotehelicopters.com
Profile:
Remote Helicopters Ltd. is an industry leader in providing safe, efficient and reliable helicopter services throughout North America.
With an experienced management team and highly trained crew, we are committed to providing the personalized service required to ensure a positive customer experience. Our amazing people, aircraft and equipment allow us to succeed, but our collective passion for safety, innovation and customer service is what sets us apart. Continuous improvement isn't just a catch phrase, it's part of our business strategy.

TerraStryke Products LLC

519 Main Street
Andover, New Hampshire   03216
Kent Armstrong, Sr. Remediation Specialist
karmstrong@terrastryke.com
TerraStryke Products LLC. was founded in 2008 (formerly BioStryke) with the single purpose to remediate soil and groundwater in a safe, sustainable, and cost-effective manner. By leveraging the momentum of Mother Nature, our strategies go against conventional bioremediation wisdom by enhancing natural and evolutionary, bacterial momentum. While 'traditional' technologies remediate the environment with physical/chemical treatments (wasting fuel while generating nuisance noise and emissions), our products stimulate existing bacteria with macro-micro nutrients and food or respiratory support pathways, to allow them to flourish and destroy contamination sustainably, naturally, and inexpensively.

Veolia Water Technologies Canada

2000 Argentia Road – Plaza IV, Suite 430
Mississauga, ON   L5N 1W1
https://www.veolia.ca/en

Profile:
At Veolia, we provide our customers with innovative solutions that directly support their business operations and goals. We're uniquely positioned to provide solutions in water, waste, and energy that promote sustainability and the circular economy.
---
 Upcoming Events
---
Last Chance to Register at Early Bird Rates

Available Until August 20th

ESAA is pleased to announce that early bird registration is open for the 21st edition of RemTech.   RemTech 2022 will feature an out door tailgate party to start the conference, 55 exhibits, technical talks, networking opportunities and three great keynotes, featuring: 
Mark Hineline, Author of Ground Truth:
A Guide to Tracking Climate Change at Home
Dr. Dave Williams, Former Canadian Shuttle Astronaut, ER Doctor and 
Aquanaut
Peter Mansbridge, Former Chief Correspondent for CBC News and Anchor of The National
Full conference details can be found at: https://esaa.org/remtech/
Registration:  Early bird registration is now open and available until August 20th- visit: https://esaa.org/remtech/register/ to register early and save.
 ESAA: A Night at the Edmonton Valley Zoo
BBQ and Mixer
Date, Time & Location:
September 7th, 2022
5:30 – 8:00 pm
Edmonton Valley Zoo
13315 Buena Vista Road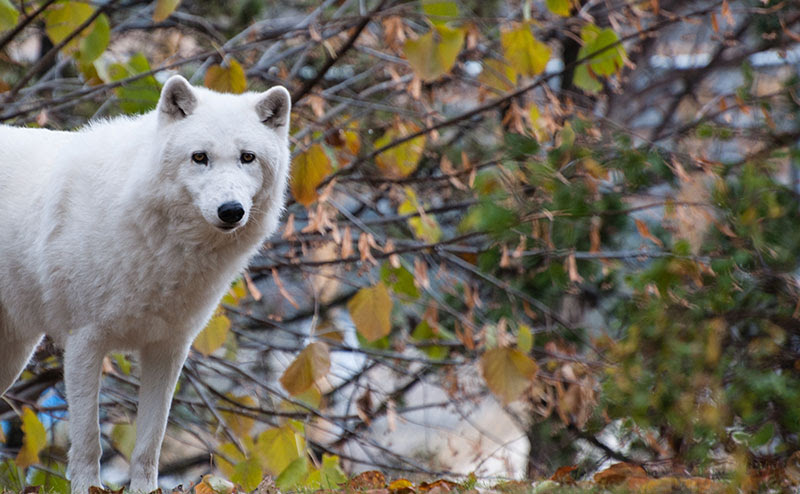 As a thank you to our members, sponsors, supporters and the industry for a great 35 years of support, ESAA invites you to join us for a private and exclusive evening at the Edmonton Valley Zoo.  The Zoo will be closed to the general public for the event.  Families are welcome.
You will have full access to explore the zoo grounds and check out the wide variety of animals including the red pandas, sea otters, arctic wolf, snow leopards and many more.  There will be interpretative talks and a few surprises..
While you are exploring and networking, enjoy our bbq, beverages and dessert. 
Registration includes Zoo Access, Parking, BBQ and Beverages.
Registration fees: (*)
Adult – $15 + GST (includes Zoo Access, BBQ, Dessert, Beverages, parking and a few surprises).  Each adult receives one complimentary alcoholic beverage.
Child (0-17) – $10 + GST (includes Zoo Access, BBQ, Dessert, Non-Alcoholic Beverages, and a few surprises )

Sponsorship Opportunities:
Event Sponsor – $1,000 + GST – Onsite recognition and 8 passes
BBQ Sponsor – $750 + GST – Onsite recognition and 6 passes
Dessert Sponsor – $500 + GST – Onsite recognition and 4 passes
Don't miss out on this once in a lifetime opportunity to have unlimited private access to the Edmonton Zoo.
(*) Note: There will be no refunds for cancellations or no-shows.  Proceeds from registration are being returned to the zoo for educational programming.
Dreams Fulfilled – Dreams to Build: Saturday Oct 15 6:45 at Telus World of Science
You are invited to come celebrate WISEST's 40 year history of leading, shifting and transforming the face of STEM at the University of Alberta (and beyond) – fulfilling dreams for some, and enabling dreams to come true for others.  This event is open to anyone who wants to celebrate with us and we are particularly hopeful that we will see many familiar faces of current and past volunteers, staff, program participants and supporters. However space is limited so plan to purchase your tickets early when they go on sale Sept 6.
If you would like to support this event financially please contact Fervone Goings (fervone.goings@ualberta.ca) for more information.  Suggested donations include:
Friend: $500 logo/name in program, 2 tickets 
Bronze: $1,000 logo/name in program, event website, 2 tickets 
Silver: $2,500 logo/name in program, event website, WISEST newsletter, 2 tickets
Gold: $5,000+ logo/name in program & event website, WISEST newsletter & social media recognition, 2 tickets
WISEST gratefully recognizes the financial support from these Gold Level Donors: Enbridge Fueling Futures Grant, AWSN, Shell Canada, and Gord & Jan Winkel in support of the David and Joan Lynch School of Engineering Safety and Risk Management.
Join us for the Biggest Cleantech Conference in Manitoba!
MEIA Emerging Issues Cleantech Conference: Pathways to Net-Zero
Wednesday, November 30, 2022 | 8:30 AM – 4:30 Pm
RBC Convention Centre, 375 York Ave, Winnipeg, MB
Join the 600 business leaders, sustainability experts, academia, government, First Nation communities and SMEs in the largest cleantech event in Manitoba on Nov 30, 2022. Explore new technologies, share sustainability innovation and learn solutions to thrive in the new green economy. Highlights will include:
Opening Blessing, Chief Heidi Cook, Misipawistik Cree Nation
Morning Keynote, Dr. David Suzuki
Afternoon Keynote, Jane McDonald, Executive VP, International Institute of Sustainable Development
Master of Ceremonies, Steve Patterson, CBC's The Debaters
BAM Green Dragon's Lair Pitch Competition
600 attendees, 6 Breakout Sessions, 40 Booth Tradeshow
Funding Opportunities Hub
Student Chapter Mentorship
Networking reception with entertainment from trio from local band Indian City
Cleantech is any process, product, or service that reduces negative environmental impacts through significant energy efficiency improvements, the sustainable use of resources, or environmental protection activities.
---
ESAA Job Board
Check out the new improved ESAA Job Board.  Members can post ads for free.
---
Current Listings:
Intermediate Environmental Scientist –
Intermediate/Senior Environmental Specialist –
Environmental Analyst –
Environmental Analyst –
ENVIRONMENTAL SCIENTIST OR TECHNOLOGIST –
Fugitive Emissions/MSAPR Specialist –
Senior/Intermediate Emissions Specialist –
Project Manager –
Field Project Manager –
Project Manager- Assessment, Remediation & Risk –
Environmental Scientist (Biology/Biologist) –
Junior Environmental Specialist –
Intermediate Environmental Specialist –
Intermediate Environmental Specialist –
Livestock Operations Environmental Inspector –